This review contains some cameo spoilers. Andy Millman (Ricky Gervais) is an aspiring actor who is constantly only getting work as an extra, because his agent (Stephen Merchant) is absolutely useless. Maggie Jacobs (Ashley Jensen) is Andy's best friend who sees him through his ups and downs. She is wholesome and silly, possibly the only likable character on the show.
Sounds fairly standard, doesn't it? What makes this show interesting is that it features a cameo or two in every episode.
Within the first few seconds I struggled to get over the shock of seeing Ben Stiller play Ben Stiller and be a complete asshole at the same time. Soon, this became something I looked forward to in each episode. Celebrities that I know and love were featured, playing the worst versions of themselves.
Picture Orlando Bloom obsessed with how much better he is than Johnny Depp or a seventeen year old sex-crazed Daniel Radcliffe. It's priceless!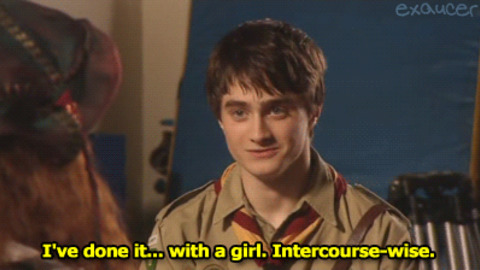 My favourite surprise, and stop reading here if you don't want any more spoilers, was seeing Chris Martin rock up at a charity shoot and seem bored to death by it, forgetting which charity it is, because he has another one to attend afterwards. Those of you who have read my Coldplay concert review, will know that I must have enjoyed this episode.
Aside from the cameos, which any pop culture fan would enjoy, the actual writing was funny. The combination of Ricky Gervais' sarcasm and Stephen Merchant's ridiculousness is just perfect to make you entirely uncomfortable watching, but unable to stop it. However, with only 13 episodes, don't get attached, it makes for a quick, easy binge!
As someone who has been an extra on many shoots, I can confirm that it is hilariously accurate.
It's crass, crude and all round something I would recommend.