The question mark in the title represents the tone I used when I saw the second line of the pregnancy test appear (and then again when I tested 30 seconds later).
I… am… pregnant…?
Am I?
What?
Pregnant?
Really?
Pregnant?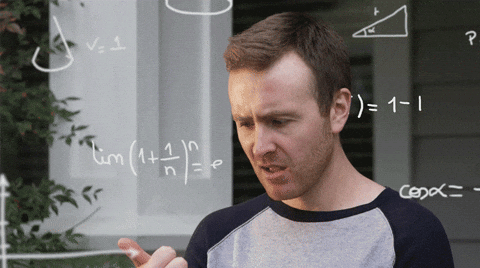 Wait, let me take you a few months back. My "PMS" symptoms started a week earlier than expected and were exaggerated. Bad cramps, aching breasts, back pain, the whole lot. Now, if you google early pregnancy symptoms, which I did, you will notice that it is exactly the same as your PMS symptoms.
Technically, an expensive, sensitive pregnancy test could have let me know in week 3 whether I was, in fact, pregnant, but I decided to wait until the first day that I expect my period. When she did not arrive, I went into Clicks, bought pads, pregnancy tests (multiple brands, about 4 of them) and painkillers.
The pharmacist helping me looked at the painkillers and the test and worryingly said, "Do the test first, if it's a yes, please don't take the painkillers"
It was the very first thing I did when I got home and instead of waiting the required 5 minutes, I went to check after 2 and there it was, without a doubt, a big, prominent second line.
Just to make extra sure, I used a Clear Blue test too (all those Youtube adverts actually worked), and it stated quite clearly, 1-2 weeks (since conception), 3-4 weeks since the first day of your last period.
I shrieked. A shriek of joy and absolute disbelief. We stood there, holding hands, staring at this test and reminding each other of our everlasting love. This was REAL.
The next day, we went to the doctor, just to confirm everything by blood tests. The doctor was confused that we received such a strong positive so early on. After struggling to draw my blood and leaving me covered in needle pricks, she eventually confirmed that we were definitely pregnant, but the HCG level was too low for the "risk" of twins.
She instructed, more than once, that I needed to start my pregnancy vitamins and so I started the PregOmega. The most obvious, bright pink box you have ever seen in your life. If one could turn a vagina into a box, it would be the box that PregaOmega is packaged in. I mean, look at it:
For some reason (sad, morbid, but realistic reasons mostly), you're supposed to keep your pregnancy a secret until after the first 3 months (or 12-14 weeks, since you're now only allowed to measure time in weeks).
I immediately told my mom
I don't know if knowing that I was pregnant somehow mentally played with me physically, because soon after, the nausea started.
Have you just found out that you are pregnant? Stay strong and stay calm.